Four-year-old Alfie Toomey is setting the pace in a sports kit appeal for Malawian children. The active schoolboy from Northamptonshire heard that children in Malawi often have no footballs or sports kit from his teacher, Marc Williams, who had volunteered there with Krizevac Project. Alfie leapt in to help and asked all his school friends to join him and collect equipment… and so Alfie's Africa Challenge was born! The brave little lad stood in the front of a school assembly and explained his challenge to his school mates, many of whom have promised to help.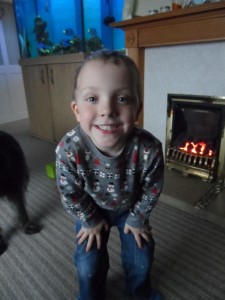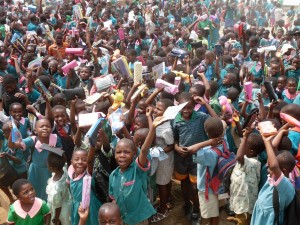 Alfie's Mum, Nicola, told us, "Alfie is a loving, friendly, cheeky little boy whose favourite thing to do is playing with his friends. He loves being active, enjoys being at the park and climbing trees!" The energetic lad is set to do well and is showing early dedication. His mum explained, "Alfie goes to tennis coaching every Saturday morning and is becoming very good at it! Like his daddy, he supports Liverpool Football club and loves to kick a football around."
Malawi is known as 'The Warm Heart of Africa' and Alfie's compassionate reaction will be so much appreciated there. This is not his first charitable endeavour and Nicola explained how her son has shown he too has a warm heart: "We were putting together a Christmas box for a charity, when Alfie heard that his school had only received half the amount of boxes that they had hoped for. This upset Alfie as he has the most amazing empathy towards others, so with help, he quickly made another to hand in to school." Soon after, when Marc heard about how Alfie liked to help others, 'Alfie's Challenge' was born. Alfie's mum has set up a facebook page to help raise awareness of 'Alfie's Challenge' to family and friends.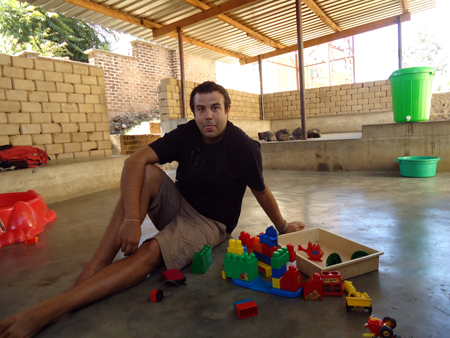 Marc Williams, a qualified teacher, is one of nearly seventy people who have selflessly  volunteered their time since the beginning of 2009. Through the inspiration of Marc's work in St James Primary School in Chilomoni township, Blantyre, the Krizevac Project has begun training 20 extended school workers to support the 23 teachers who grapple daily with the enormous task of teaching 1,800 pupils.