Or should that be "bikeman's holiday"!?
It's been a hectic year here at Krizevac, launching the Elephant Bike enterprise has meant we've all been busy busy, so I was very much looking forward to my recent two week break. In planning a camping and caravanning holiday for myself and my husband, I realised that we really needed to take a bicycle each so that we could make the most of the end of summer and ditch our car. As it turns out, borrowing two demo-model Elephant Bikes from work was the perfect solution for us.
I am not a cyclist! I haven't been on a bike for nearly 10 years. My husband is a non-driver and is dependent on an electric bike for transport… but one electric bike is no good for two people. So I packed a couple of Elephant Bikes in the car and off we went…
I should explain that we have an aging dog, so we needed to plan all our rides around him. We had to be off-road and we could only manage a few miles before he needed a bit of a snooze. But as we stayed by an old railway line turned bike track, we were in the perfect place.
We had two of the large sized frames (I am 5'7" and my husband is 6'3" but 22 inch frame was perfect for both of us), we chose not to have the front carriers for ease of transport… that was our only mistake, the baskets would have been much easier than rucksacks. But we were absolutely delighted with the bikes in general. "It just feels like once you start pedaling the bike will go on forever" Jack (the husband) said, "It's such an easy ride".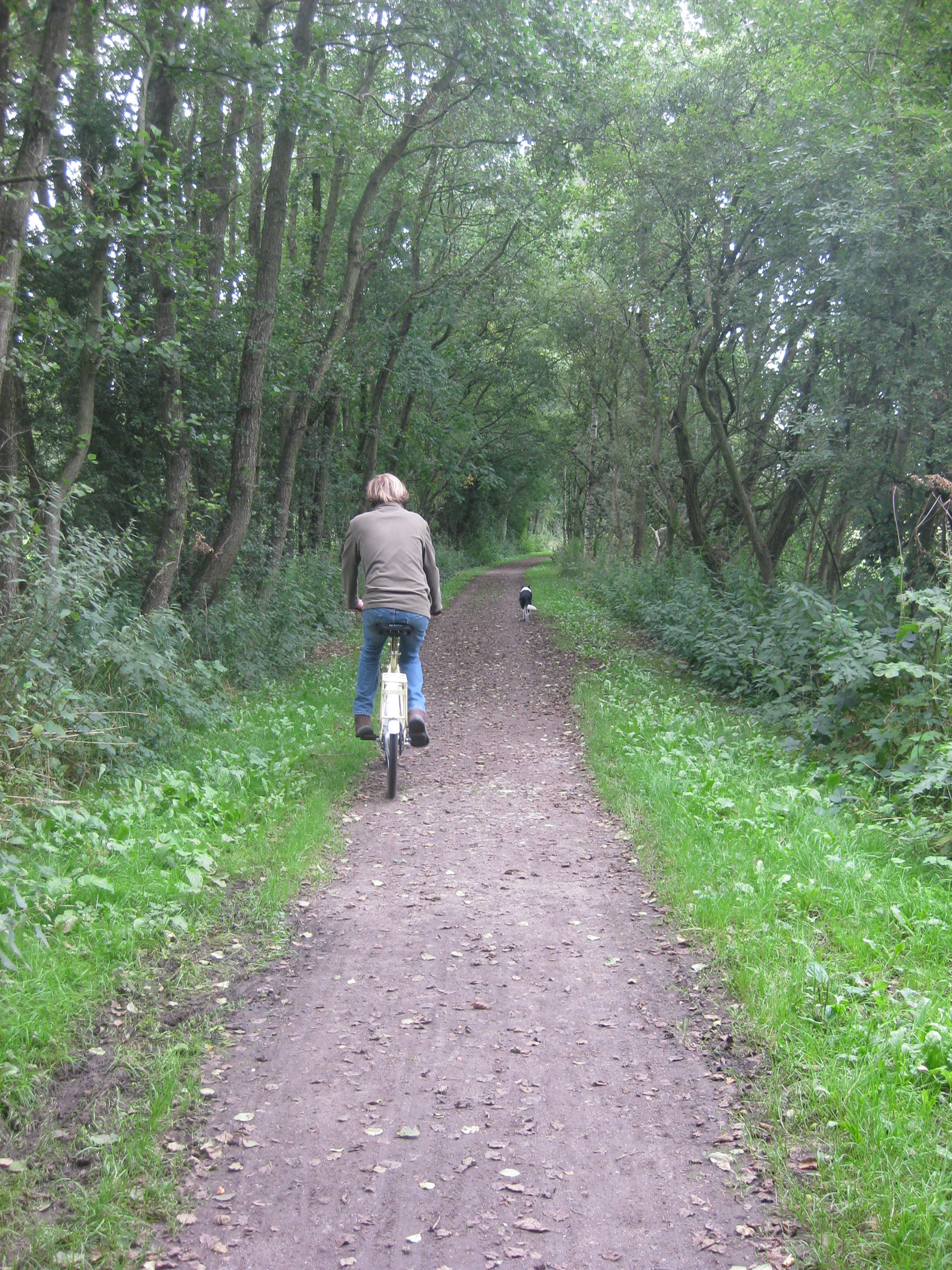 We even let my parents have a go when they came to visit; John said "I haven't been on a bike for 30 years, but this one is so easy, it feels really safe" as he cycled off with his trousers tucked into stripey socks!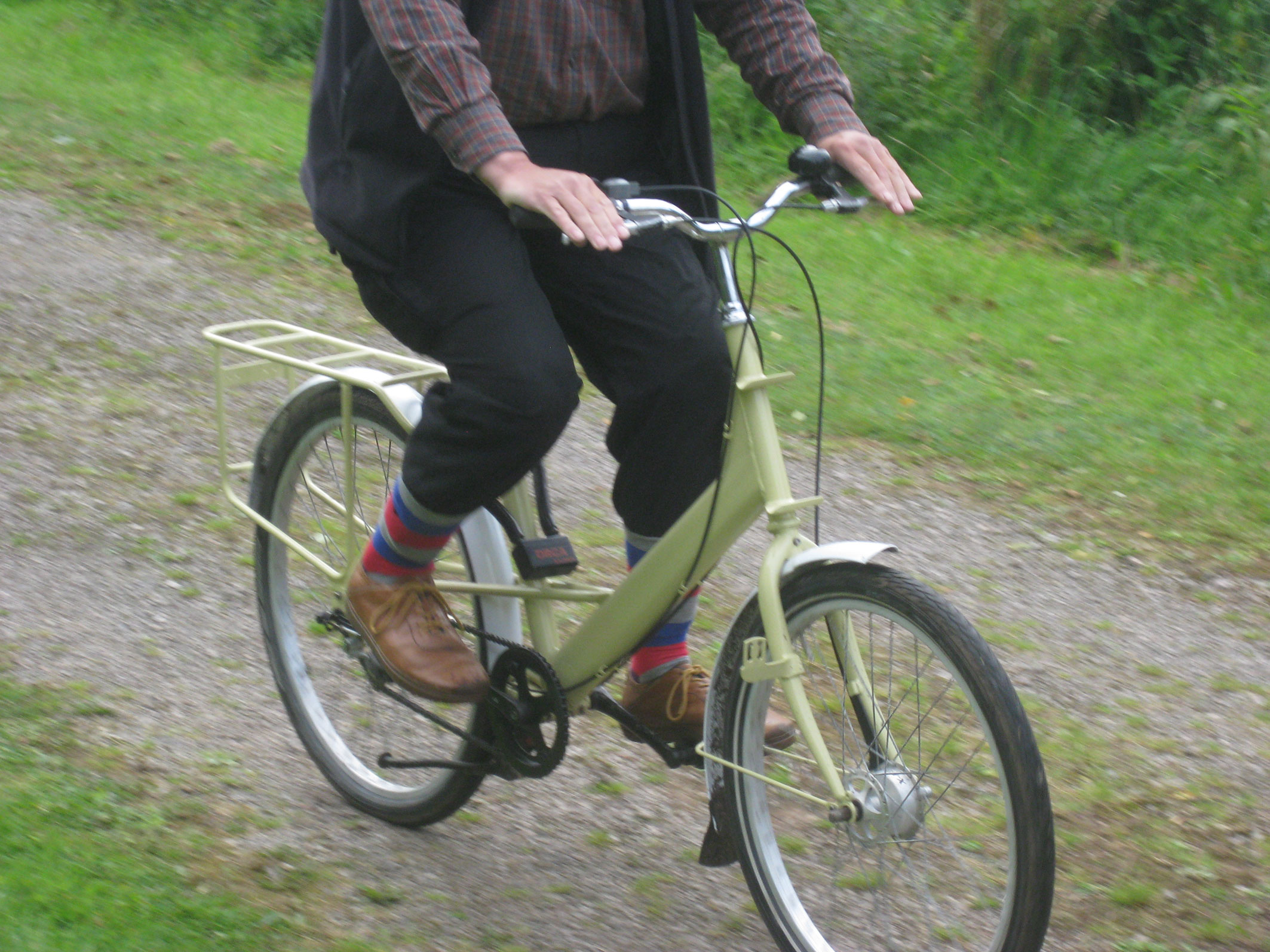 We managed a good few rides, all on the gravel track which was muddy and occasionally slippery in places, but the bikes coped fine. The low gearing meant that (despite their weight) they were able to cope with pootling along at Border Collie speed, but when he did decide he had enough energy for a canter, the bikes were more than capable of keeping up. We used them to get to the shops and transport all our food. Of course, we made the odd trip to the pub too… well, we were on holiday!
When my husband reads this bike review he'll finally realise I had dual purpose in suggesting we used Elephant Bikes as our ride of choice. We're selling these bikes so that we raise funds to pay to ship thousands more to Malawi and I have always believed in the "cause". Now that I have spent two weeks on my two wheels I can say in all confidence that we have a brilliant product as well as a great purpose.