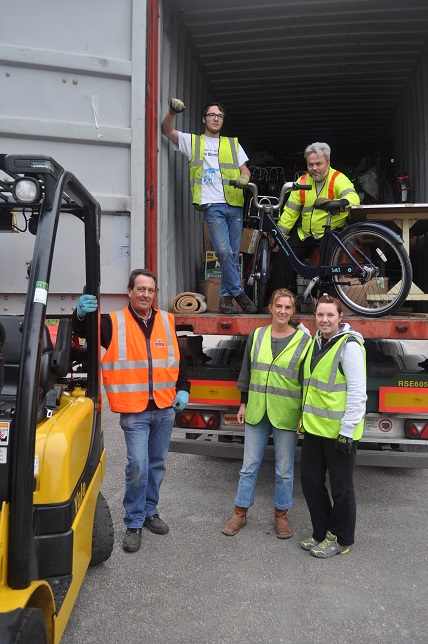 Thanks to Transport for London, these brand new shiny "Boris Bikes" have arrived to help transform Chilomoni. Three months ago the Krizevac team loaded them up into our 17th shipping container of the year, "We've turned pedals, handlebars, lifted and loaded 1830 bikes this year", Zoe Kasiya, Resources Manager for Krizevac told us, "it's a lot of work, but it does save on gym membership, most of our bikes weigh about 23kg each! Each bike is valuable, but we know they'll especially love these Boris bikes"
Every bike is sold in Chilomoni to locals who then own a vital form of transport. Fuel costs are rocketing in Malawi, car ownership is rare and for most households, transport (mainly rickety old polluting mini-buses!) is the third highest area of expenditure after food and housing costs. So these bikes help people get to work, trade goods and save money. The money raised through sales supports Mother Teresa Children's Centre.
It took three months for them to make the 5000 mile journey and our thanks also go to Mobal Communications for once again providing all the shipping costs.